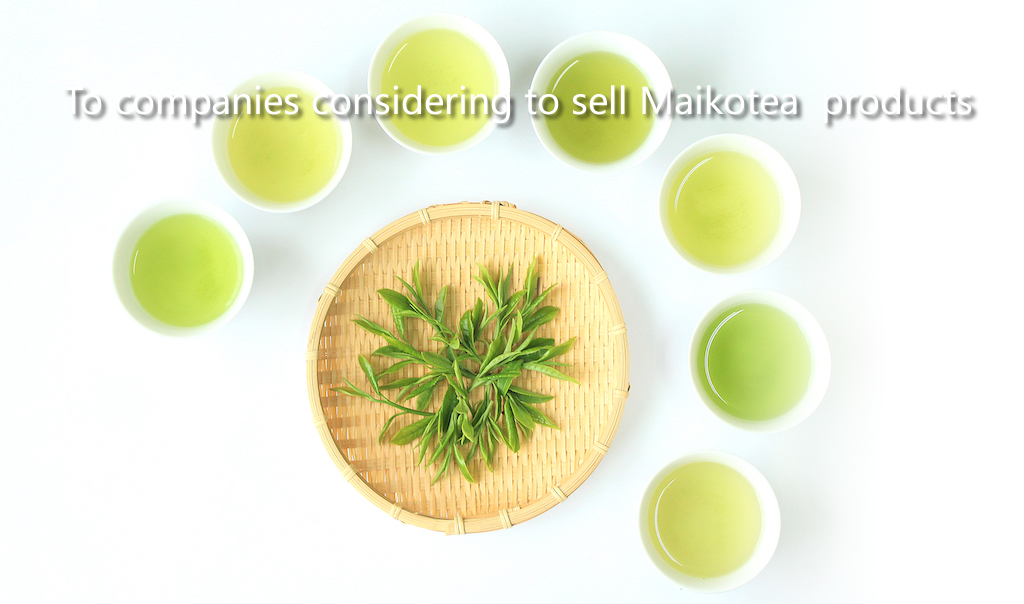 To companies considering to sell Maikotea products
Thank you for visiting our homepage.
Recently, sales of Japanese tea and especially Matcha are increasing overseas and we are receiving inquiries from foreign countries.
In addition to selling directly to individual retail customers, we sell wholesale to restaurants, hotels, tea and confectionery shops, etc.
Of course, we also offer our products wholesale to the domestic Japanese market. Please feel free to contact us using the inquiry button if you are interested in our tea, confectionery, teaware or other items.
After receiving your inquiry form, our staff will send you a reply as quickly as possible. We will ask you for your information such as company profile, etc, and we will send you an estimate of the products you are interested in.
Procedural summary
①Please click on the inquiry button (red button) and contact us.
②Our staff will reply quickly. In the reply we will ask you for your company profile and for other information of your request for sales.
③We will prepare a quotation for the products you requested. We shall also send you our payment terms etc. at this stage. (Please understand that we may ask you for a deposit before we dispatch the shipment) We might also need to contact you for further discussions.
④Next we will ship the products to you. The delivery companies within Japan will be Yamato Transport, Sagawa Kyubin and the Japan postal service will be your courier for oversea deliveries.
⑤ Please pay according to the payment terms decided at the quotation stage.
We appreciate your cooperation and are looking forward to your kind patronage.
Services for our customers
We are offering various promotional materials for the products you will be selling at your store. Please inquire.

For the foreign market we have many promotional items prepared in the
English language.

In addition, please do not hesitate to contact us regarding seminars or tasting sessions at your venue. There will a reasonable charge for such events.
例)抹茶いちごちょこPOP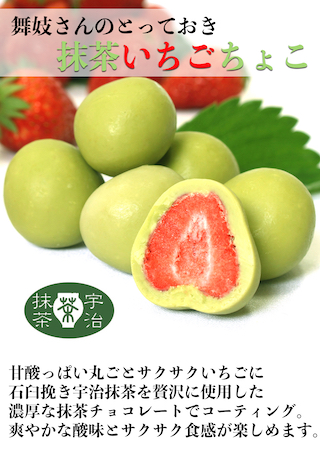 例)玉露ちょこおかきPOP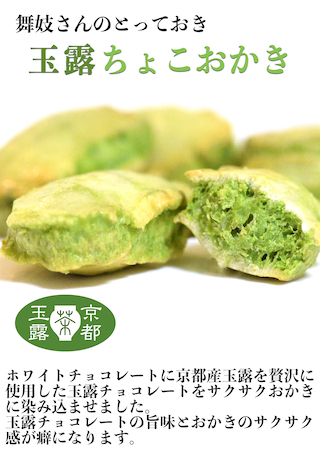 例)抹茶いちごちょこ
※英語表記あり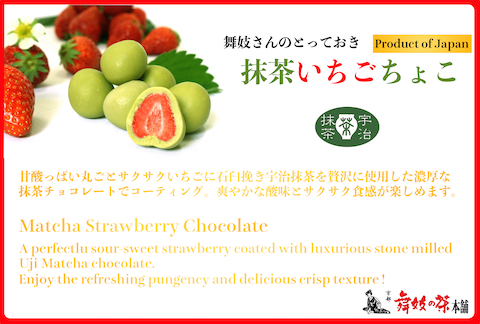 例)玉露ちょこおかき
※英語表記あり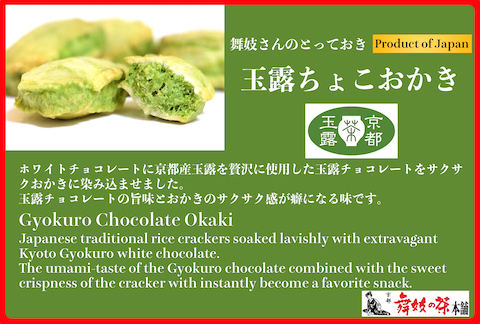 例)玉露ティーバッグ舞妓さん
※英語表記あり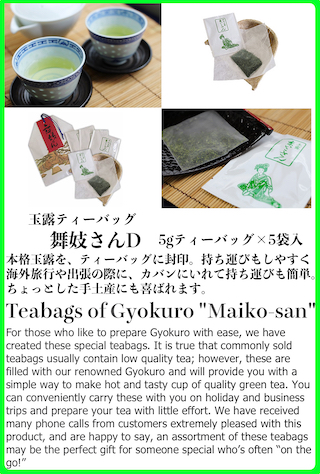 例)浅炒りほうじ茶ティーバッグ
※英語表記あり